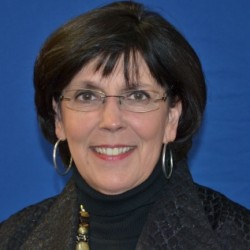 Vivian Carter – 2016-2017
Hazard Independent
Snapshot
ARI Student Senate
I am the ARI Innovation Coordinator and the Student Senate Majority Leader for Hazard Independent. In addition, I have the privilege of being a member of the ARI Appalachian Leadership Lab. I am blessed in many ways, but particularly with a grandson that is the apple of my eye!
A recent visitor to Hazard High School commented on the culture and family atmosphere at HHS, "There is definitely something rare and very special at Hazard High School. Bulldog Pride certainly shines as a beacon to students and families in your community. We want to sustain the positive school culture that is currently synonymous with HHS by establishing routines and rituals initiated during the past two years by the ARI Student Senate. Our most recent student survey indicates that 91% of students agree or strongly agree that there is positive student recognition by students and staff. We are very "Happy" but not content …100% is our goal!
As indicated in our student survey as areas for growth, two priority areas included in the Student Senate Plan will be Student Voice and Improving the use of Technology. We believe the focus on both of these areas will have an impact on the students, the community and our economy for years to come. By building on the leadership skills developed in Student Senate, we are encouraging students to be actively engaged in their education and their community. We want "Student Voice" to be authentic, respected and valued. We are submitting for approval, student membership on the SBDM council and the Board of Education. By improving our use of technology, we believe that we will be preparing students for college, careers and participation in growing the economy. Our student senators and leadership team will spearhead a campaign to inform and train students and teachers on how to utilize the digital resources currently available.