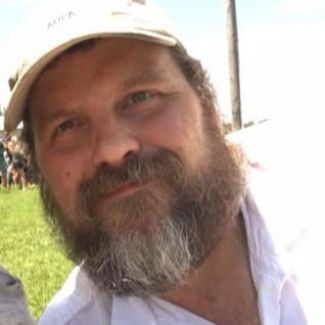 Sterling Harris
Breathitt County
Snapshot
BUILDING THE HISPANIOLA
With a new drama program at Breathitt High School, we suffer from a substantial lack of funds which is inhibiting our ability to build professional, large-scale sets. For our Fall production of Treasure Island, we plan to enlist our drama students (from 3 classes) to build, paint, and make use of a large-scale set that recreates an 18th -century sailing ship.
As the new Drama Teacher and having directed two plays last year, I am in the process of building a drama program at Breathitt High School. I am aware of the budget as well as the level of theatre arts appreciation and proficiency among students. Due to our Spring Play, we have exhausted most of our funding and will be unable to construct our desired large-scale set for this production.
We are producing one play and one musical this year, relying on enrolled students in 3 Drama Courses (2 Introductory Middle School and 1 Intermediate High School course) as Cast and Crew. We will build the entire set and make all costumes and props. In order to provide adequate revenue for the Spring Musical, we have devised a specific strategy that was successful last year.
As we did last year, we will rely on our Fall Play (a children's play) to raise money for the Spring Musical, which will be more community-oriented. Last year, our Fall Play (which was produced on a shoe-string budget) provided enough funding to build the set and provide props and costumes for the spring production. We intend to follow the same strategy this year, using our Fall Play-Treasure Island-a popular children's play­as a means to raise funding for our Spring Musical.
The Fall Play will require extensive building materials as we will need to build a large­scale replica of an 18th-century sailing ship. In addition to building materials, I will be relying on a volunteer theatre technical director with extensive theatrical set design experience as well as my students as builders and painters. The Cast will be entirely student-based.
We are consistently guided by the need to build a professional and sustainable theatre program at Breathitt High School. To do so, we will need to produce a professional and impressive Fall Play. Thus, our objective is a successful Fall production of Treasure Island that generates enough revenue to provide funding for our Spring Musical. If Treasure Island provides $2,000+ in ticket revenue (which is comparable to last year's Fall Play), we will have enough to pursue our Spring Musical. We believe that the construction of a large-scale set will be a significant draw to crowds and reinforce our theatre program as a professional and serious troupe.
The pride the students will feel in constructing this set, as well as the valuable skills they will learn in doing so, will be a significant positive outcome from this endeavor. It will help build an impressive and professional program that will draw both interested students and larger audiences, allowing us to substantially increase our revenue through ticket sales and continue to grow a program which students have grown to love.
THE ADVENTURERS' GUILD
Students throughout Eastern Kentucky and in Breathitt High School, in particular, have consistently scored extraordinarily low on reading tests. This is particularly true of male students but many students suffer from a significant aversion to reading which I firmly believe is due to past negative experiences.
As a High School English teacher, I consistently face student apathy and outright hatred of reading. Frequently, students are not interested in the material and, even when they are, they have no endurance for reading. This leads to deficiencies in important communication skills as well as using informational texts and interpreting charts and diagrams.
Due to the growing popularity of the Dungeon & Dragons Club (D&D Club) that I began here at Breathitt High School last year (we have nearly 30 members this year and our numbers are increasing with the recent Middle-High School consolidation), I have already witnessed students develop a new interest in reading both game manuals and fiction and background material associated with the game. By expanding their access to these materials, increasing participation in clubs, and bringing the game into my classroom with classroom copies of the materials, I hope to reignite their interest in reading as well as encourage the development of leadership skill, cooperation and teamwork, math skills, creative problem solving, initiative, and social interaction – all of which have been consistently shown to improve with participation in roleplaying games, particularly D&D.
In addition to 2 other teachers who share my interest in this area as well as students already established in the club, I will also require a classroom set of Players' Handbooks and a small number of Dungeon Masters' Guides and Monster Manuals in order to train other students how to run games for their classmates.
Recent research, particularly found in the peer-reviewed journal Kaleidoscope, advanced by research at Berkeley and at San Antonio University, and presented at the World Literary Conference in Austria in 2013, has shown that students who participate in D&D, on average, show a 10% increase in standardized reading test scores. This effect can also become generalized throughout a school as those students become leaders in other classrooms, thus multiplying the effect from a single club and/or a handful of classes where the game is utilized. Furthermore, research by Jane McGonigal (in her recent book Reality is Broken) has shown that game-ification of the classroom can lead to startling results among students who are suddenly fully engaged in the material.
By comparing initial standardized reading scores with those after one year of participation, I hope the show that the game has had a significant impact on their reading rates and skills. If I can show a significant change, this will prove the effectiveness of this method. I will couple this with a survey to rate students changing interest in reading (if applicable) as well as identify other variables that may have influenced any changes in reading scores.