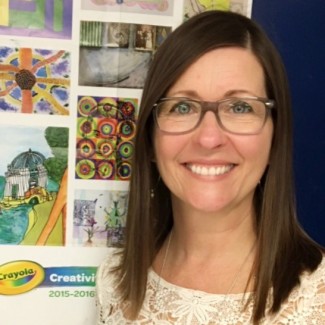 Sandra Coleman – 2016-2017
Paintsville Independent
Snapshot
Welcome to the High School Digital Art Museum!
October 2016 Presentation:
From my experience as an art teacher, I find hanging artwork can be time consuming, hard to display for lack of wall space and sometimes gets defaced. I propose solving this problem by taking digital shots of their artwork using an iPad and displaying it on a large screen TV out in the hallway using Apple TV technology. The Digital Art Museum will create a way for students, staff and visitors to be exposed and enjoy artwork created by the Art I and II students.
April 2017 – FIREsummit Presentation:
Project Photos: