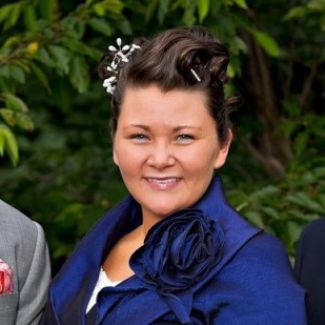 Rebekah Gooslin
Snapshot
PES Artisan Drama Center
Download Presentation Powerpoint
I have been the arts and humanities teacher at Phelps Elementary for the past five years. I am extremely excited to finally establish the PES Artisan Drama Theater! Our goal is to use the arts as a springboard by serving the dual purpose of providing our entire school with access to the full spectrum of the performing arts and for teaching students (whether they are suffering from depression, anxiety, or just plain old apathy) how to cope, how to verbalize their situation, how to solve problems that believe it or not artists have been suffering from for years. Look at Tom Cruise who overcame dyslexia by studying acting. Then there is James Earl Jones who is one of the most recognizable actors and voices in the world. His high school English teacher used the arts to help him overcome a debilitating stutter.
We want to allow our students to create products that not only act as catalysts for self expression, but as outlets for creativity. It will provide valuable cultural experiences for our student body and provide opportunities for collaboration among the entire staff. Our troupe will initially consist of forty five to fifty students in the fourth through sixth grades. These students will be trained in production as well as performance which will also address practical living/career studies standards.
The PES Artisan Drama Theater performances throughout the year include: Grandparent's Day, Veteran's Day, Tree Trimming Ceremony, Christmas Musical, "We Are The Dream" in February, and Autism Awareness Walk. We are so grateful to have been awarded funds through this grant. Now, we are able to purchase proper stage lighting, a Shure lapel wireless microphone and a musical script and production rights to "We Are The Dream" which addresses equality and how to be an overcomer.
Look out entertainment world, I predict many stars to be born out of the PES Artisan Drama Theater!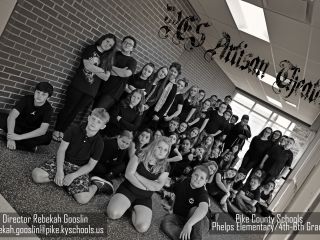 PES-Artisan-Drama-Theater-BW-320x240
PES-Artisan-Drama-Theater-BW-320x240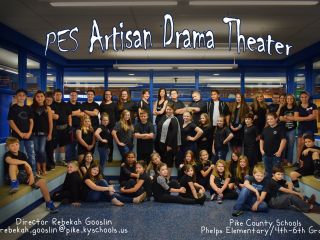 PES-Artisan-Drama-Theater-Group-Pic-320x240
PES-Artisan-Drama-Theater-Group-Pic-320x240