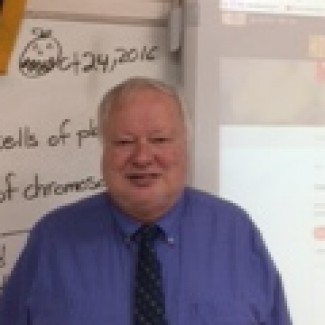 Orville Bennett
Lee County
Snapshot
How Sweet It Is
Developing new and ways to teach modern-day applications to a new generation of Agriculture students so they will learn principles and educational foundation of Agriculture. Teaching students about how plants grow and produce our food is always the bases of teaching Agriculture, but by giving them opportunities to use real-world situations in project-based learning gives them life lessons. I would like to use this grant to develop a project based learning lab of "Honey Bees", which will be started, managed, and grow as the students learn. We hope to use the lab to teach the principles of plant science, pollination, and environmental issues.
Finding resources to provide our students with hands-on activities that gets the point across to the student for life lessons, are sometimes difficult to come by. This project would be the first for our school and bring in many extended resources to help it grow. Collaborating with extension services, beekeepers association, and local bees growers will allow the students to see the impact the honey bees have on our environment and world. Many of our students grow gardens, but they the basic application to understand the science concepts of pollination to production. The bees hive will certainly give them a visual application of feeding our world.
More Than Chilling
Resources to teach innovative principles of Floral Design. By teaching many principles of Floral Design, I can engage student on a project-based learning lab, which leads to an artistic creative expression of the student. These labs provide students with flowers and other live plant materials to learn plant specimen, care, and uses of fresh-cut flower arrangement. This project also allows for sustainability of the project offering opportunities for sales of the product, teaching real-world problems.
Purchase an upright cooler with glass doors, which would allow students easy access, and present their projects so other students and people could see them. This cooler would allow me to teach the principles of floral design and allow the plant materials a good shelf life and prolonged use. This would allow me to teach the students how to properly care, manage, and design floral arrangements used in our world.