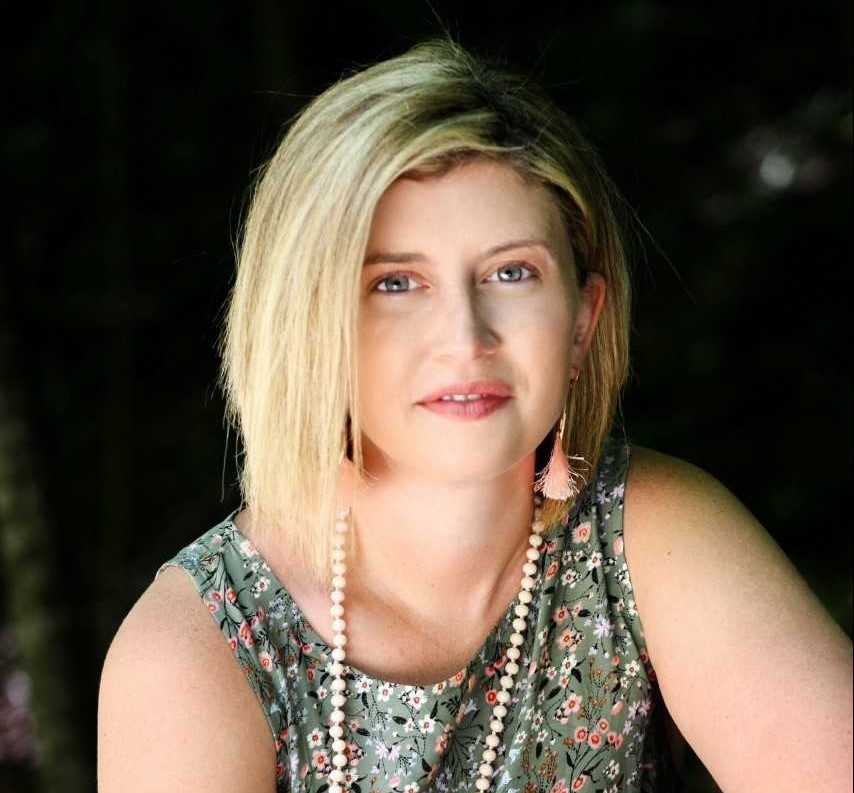 Natasha Sparkman
Knott County
Snapshot
Beaver Achievers: 1:1
As I enter my classroom of twenty-six first graders on the first day, I quickly find out the demands of a younger elementary class. I am a three-year educator with experience only in the third and fourth-grade content. While some may think the content is easier to teach and implement, I will be the first to stand up and say, it takes a lot of energy and dedication to operate a consistent meaningful first-grade classroom. With a diverse level of individual learning needs, I am left to question, how do I adequately instruct students in a meaningful way? With much research, I have found that providing students with a 1: 1 technological device has much proven positive effects for their learning successes. Again, I step into my classroom, and I think, how can I create a 1: 1 environment for my twenty-six first graders when there is only "one of me" and five student computers. Sure, I implemented small groups immediately. Centers were developed and provided for student use. There are transitions in the day when Tyner reading groups occur; but still, my students need more 1: 1. I gaze around my classroom after a long Friday, and my eyes keep going back to the five iMac computers that occupy the back comer of our room. I reflect upon centers on that day and how excited and engaged the same twenty-six students were during that twenty minutes of their day. If I could encourage and maintain 80% of that same attention throughout my mathematical and reading lessons during the other instructional time, then I could project success for our first-grade classroom of learners; especially on upcoming MAP assessments. Therefore, I am left with the problem at hand, how could the implementation of 1:1 instruction using technological devices inside our twenty-first century first-grade classroom enhance learning comprehension, engagement, and student success in mathematics and reading?
Twenty-first-century classrooms are designed to produce students who are self-efficient to lead their own learning adventures. I want a universal design in my classroom. If I plan to implement the teaching style of the twenty-first-century classroom, students needed more self-driven tasks. That is when my buggy comes to a screeching halt. Those same precious twenty-six faces in the first-grade classroom require a lot of attention and have a lot of learning needs. In fact, I find that only two of the twenty-six students succeeded at an individual self-driven task without assistance or guidance. Students lack independence, motivation, and confidence in learning. Within this classroom, diversity ranges widely among this group of students. Among the diverse needs, I find that I have students in my classroom who cannot recognize/write their alphabet, decode letter sounds, or recall/write their numbers 1 through 20. While on the other hand, students are decoding words, writing simple sentences, reading on level, and completing basic addition and subtraction. With twenty-six individual learners, one teacher, and no other assistance; I find myself pondering on the improvements of instruction if 1: 1 technology use was provided.
To achieve success with a 1: 1 classroom, my goal is to incorporate both formative and summative assessments along with several enriched activities using Google drive and Google classroom; the Google suite. I will begin by implementing technology literacy, next I will begin to transform into a paperless classroom, and finally, my students will use 1: 1 technology daily for mathematical and reading instruction. Students at the age of first grade are constantly misplacing their work, with 1: 1, students can complete their work, and then go back to it later; without misplacing it. While paper will be used to enforce motor skills, students will rely on technology for assistance. I plan to use individual technology as a tool to enhance written work with the implementation of QR codes. Those QR codes will model written instruction in a variety of means; whether it is letter work, number sense, or structured sentences. In other instances, I plan to use their devices to allow students to record their reading practice and listen/playback. Students will have the ability to upload their daily work for parents/guardians to view and monitor via Google classroom. A new resource I have found and so excited to implement is Popplet, which will allow my students to interact with STEM minilabs in both areas of literacy and mathematics. Furthermore, students will engage in Accelerated Reader (AR) which can also be implemented through new devices. Students will have access to differentiated texts along with Renaissance Place.