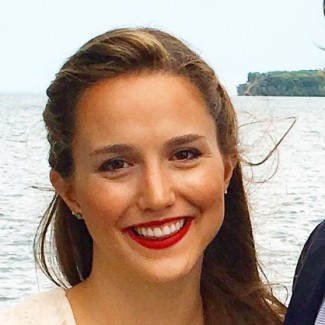 Michelle Martin – 2016-2017
Floyd County
Snapshot
Confident Global Citizens
October 2016 Presentation:
In the world language classroom, exposing students to other cultures and perspectives first-hand is vital. Given our rural community, it is often a challenge to bring these diverse experiences directly to students in the classroom. Our students are constantly questioning what life is like in other countries—what food people eat, how they dress, what religions they practice, and what languages they speak. Secondary sources such as newspaper articles and YouTube videos meet some of their baseline questions, but these resources are really not enough to satisfy our students' growing appetites for globalized perspectives. In order to satisfy this hunger, I propose to collaborate with Reach the World, a non-profit organization that aims to bring real-life travel experiences into the classroom via Skype and other digital platforms with the intention of inspiring students to become curious and confident global citizens.
Reach the World will match each of Ms. Martin's six Spanish classes with a traveler in another country for three-month cycles throughout the school year. Each month, the classes will Skype with their traveler partner about their experiences living in their country of residence. The ARI grant will be used to purchase technology such as a web camera, wireless microphone, iPad mini, and headsets to enhance our Skype sessions with Reach the World volunteers. In addition to Skyping with Reach the World travelers, we will use this technology to share students' experiences with other students in the region. Students will blog about their Reach the World experiences each month on the Holler. Additionally, students in Ms. Martin's class will have the opportunity to videoconference with other students in Eastern Kentucky as a means of sharing their knowledge. These videoconferences would be at the end of each three-month cycle.
Before we begin our virtual travels with Reach the World, I will administer a global literacy survey to students (provided by Reach the World). This data will serve as a baseline for measuring growth in global competency skills throughout the year. Reach the World will administer the same survey upon completion of our partnership. A marked increase in measured global competency skills will prove that this innovation has succeeded. Given that the survey questions are specifically related to students' experiences with Reach the World, I am confident it will serve as an accurate depiction of the program's effectiveness. Our students are thirsty to become global citizens; we need to give them the tools and experiences to quench that thirst.
April 2017 – FIREsummit Presentation:
Project Photos: