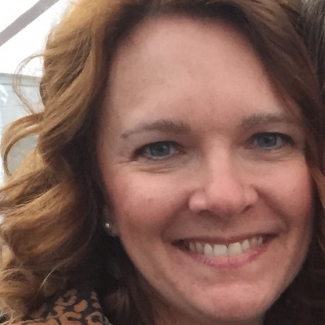 Snapshot
Behavior-oga
Download Presentation Powerpoint
This grant will be utilized to address the concern of decreased attention to task, retention of information and behavioral occurrences within the classroom setting.
Exercise is known to decrease behaviors of concern. It is an evidenced based practice which is used to reduce aggression and increase attention to task. Yoga is a relaxing and organizing exercise that can be specifically constructed to assist with primitive reflex integration. With some programs certain designated exercises aide in the retention of information in specific content areas.
To implement this proposal the materials needed are yoga mats, blocks, blankets, music, yoga bands and books to assist with selection of appropriate poses for curriculum. We also plan to utilize themes based on what area of content is being taught at that time.
Those involved with implementation will include but not limited to related services providers and classroom staff. The students will actively participate in learning the pose with assistance and demonstration. This task will occur daily and will be in short increments in which activities will be monitored for data collection for approximately 30-60 minutes post exercise. Goals that will be specific targets are attention to task and behavioral occurrences. These will be compared to a baseline which will be taken at the beginning of the program prior to any yoga activities.
Through engagement in these activities as a class, we should see students achieving success with gross motor exercises as well as improvement in classroom performance. We should also see student attendance increase, unwanted behaviors decrease, self esteem increase and attention to task as well as retention of information increase. Therefore, student success should improve graduation rate of special needs students that are involved in this program.
Super-Sensory Speech Therapy
Students with speech and language disorders communicate differently from their peers. For example, when it comes to the classic issues — lisping, turning Rs into Ws, stuttering — speech-language therapy makes an enormous difference to students' confidence. These things may be cute at four years of age, but for adolescents these lead to serious problems. Communication disorders significantly erode student confidence.
Early intervention in a proper environment can reduce communication disorders in children and adolescents. Communication is an essential life skill affecting every aspect of academic success. Communication disorders not only affect oral/verbal communication but written communication as well. Good communication, oral and written, is necessary in the development of soft skills, attributes that enable someone to interact effectively with other people. Good communication is essential in high school to assure college and career readiness. Speech therapy in an innovative sensory environment will increase student learning, build confidence, ensure school success, and give students tools they need to combat their speech disorders for the rest of their lives, college, careers and beyond.
This grant will be utilized to create and establish a sensory environment within the speech therapy resource room. A sensory environment will allow the therapist to provide more intense speech therapy services that uniquely tailor to individual student needs and learning styles. Not only will the sensory speech therapy room impact those students on our current caseload, but will continue to be utilized for years to come.
Research has proved that early intervention programs demonstrated significant and often sizable benefits in at least one of the following domains: cognition and academic achievement, behavioral and emotional competencies, educational progression and attainment, and labor market success. In adults, good communication skills are essential for both labor market and social relationship success. Though we will focus on speech and language development in our pre-school thru 8th grade students, the art of communication continues to evolve through high school, college and life experiences.
The sensory speech therapy environment can/will be utilized by the school speech therapists, students, related service providers such as OT & PT, paraprofessionals, regular and special education teachers, parents and peer tutors. Not only will this sensory environment impact students receiving speech therapy services, when not in use for therapy others can utilize the area for tutoring, individual and/or small group instruction, or any way to address IEP goals of students with disabilities to increase academic success thus improving graduation rate and college and career readiness.
Download Presentation Powerpoint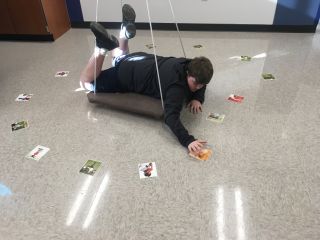 Evan2-320x240
Evan2-320x240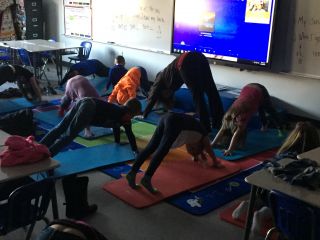 Yoga1-320x240
Yoga1-320x240

All sessions by Liza Hylton