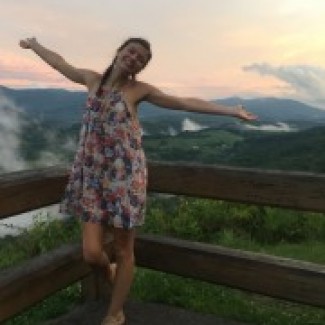 Kiley Short – 2016-2017
Letcher County
Snapshot
ARI Student Senate
October 2016 Presentation:
Community Service/Involvement Activities
The local community and businesses continuously support our school.   The Student senate wants to not only give back to the businesses but to also support our school.  A great way to do this is by promoting local business with a shop local initiative.  We plan to work with businesses to set-up a student discount.   Students will receive a LCCHS student ID to present to the businesses for the discount.
Our county has suffered tremendously from the decline of the coal industry.  Many families are in need.  The Student Senate along with other school organizations/clubs will hold food drives and volunteer at local food banks to assist with community needs.
Student Voice/School Culture
The Student Senate plans to organize an election for a student Site Base Member.  The election will be held in December, with the term beginning in January.  We will follow the same election process as we have in place for our Student Representative to the Board of Education.
Principal's Cadre—Student Voice is very important at LCCHS. The Student Senate will work with the Principal to develop a Cadre or leadership team.  This team will be made up of students from each of the clubs and organizations at the school.  They will meet with the principal on a regular basis to discuss student concerns.
Education
By involving a wide range of students in our activities, we hope to increase attendance, academic achievement, and behavior at LCCHS.
April 2017 – FIREsummit Presentation: